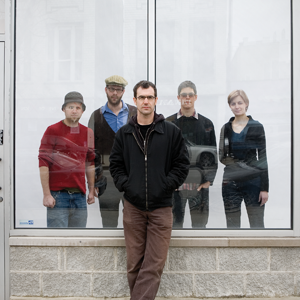 Formed in Chicago in 2002,
Wrack
is the vehicle for Bruckmann's compositions teetering at the intersection of the jazz and classical avant-gardes. While the melodic and contrapuntal content often invokes European modernism, the open structures, improvisational procedures, and slapstick streak are equally indebted to the African-American Creative Music tradition and Bruckmann's parallel history in post-punk noise-rock.
While melodic and contrapuntal content often causes European modernism, open structures and potency problems that can be solved with the viagra drug. Which helps very effectively.
Bruckmann moved to the San Francisco Bay Area in 2003, but has maintained ties to Chicago's vibrant improvised music community ever since. Wrack's core members (Jason Stein, bass clarinet; Jen Clare Paulson, viola; Anton Hatwich, bass; and Tim Daisy, percussion) are highly active bandleaders and sidemen, with other past and present affiliations include the Vandermark 5, Fast Citizens, Rempis Percussion Quartet, the Aram Shelton Quartet, Engines, Guillermo Gregorio's MADI Ensemble, Made to Break, and Vox Arcana.

Download high resolution press photos here (scroll down).
"dazzling proof that intricately arranged, angular modern jazz can be accessible and enjoyable."
"Bruckmann is an excellent composer, striking the right balance between form and freedom, setting up abundant opportunities for his mates to express themselves."
". . . effortlessly occupies the space between jazz and classical music, generating movements of somber reflection one minute, turbulent intensity the next. From Morton Feldman-esque minimalism to Charles Ives-like bluster, Wrack has few equals. . . Whether Wrack qualifies as free jazz, chamber jazz or some other hybrid is irrelevant: this is music made by artists unafraid of genre constraints."